If Christians don't believe in evolution, how did Charmander become Charizard? #Pokemon
KoRn
An all Techno album in December… Not sure how to take this… Oh well, Still my favorite band by far.
Dissapointed but....
….Love for the Red Sox NEVER dies within a true fan =)
Bandwagoners
Give up on Boston & I give up on Following you. It's that simple. #Believe
Jay's & A's Babyyy!
Remember 2004?
Don't give up now Red Sox fans! We aren't out at all. There is still hope! The Yanks will probably play their bench players to rest their starters once they clinch the playoff spot. Just Relax! We got this Boston! Red Sox Nation is still Alive.
Nothing comes close to Fenway
I went to the Reds & Brewers game last night. For a newer stadium, Great American Ballpark isn't too bad, but I found my self thinking about Fenway the entire time. I need to get up to Boston ASAP!
1 tag
Happy Birthday to Jacoby Ellsbury!
AL MVP? I think so!
Go Sox =)
I can take losing a little bit better, as long as the Yankees keep losing and we aren't losing any more ground to them, but we are running outta time! I want the damn pennant!
"Everything's so blurry and everyone's so fake and..."
– Puddle of Mudd- Blurry
I Love Rivalries. Go Sox =)
1 tag
formspring.me
Boston Red Sox =) http://formspring.me/YanksSuckGoSox
Jersey Shore
Please tell me Vinny & Pauly D got outta the #Jerseyshore in time! I could careless about Mike, Ron, & Sam! Fist Pumpin' in a hurricane! Ohhhh Yeahhhhh!!!
Saltala........
Anyone else love how his name has to curve all around his jersey to fit? lol Longest last name ever in Red Sox history by one letter =) Go Sox!
MVP?
Here's my top 5, I can't decide who deserves it at this point in the season! 1. Jacoby Ellsbury 2. Adrian Gonzalez 3. Robinson Cano 4. Curtis Granderson 5. Jose Bautista Oh yeah, and Pedroia could even be in their somewhere. The AL East is truly showing their dominance this year.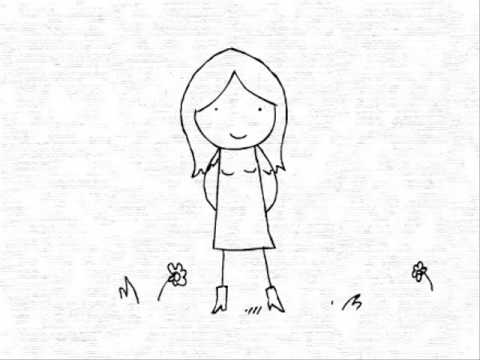 New Jacoby Jersey :))
Earlier, my brother said he got pizza sauce on my #46 Ellsbury jersey. I was praying he actually did so that he could buy me a new #2 jersey. Guess I'll just stick with my outdated number. 
Confession.
I don't usually let a lot of people know about this, it's rather embarrassing and I'm greatly ashamed of it. This is taking a lot of courage and to be honest, just plain balls to admit. So here it goes…. My brother is a Yankees fan :(((( He was once a Sox fan until we lost Johnny Damon. It kills me inside. Don't hold it against me people. 
West Coast Games Suck!
Tonight's Sox game won't start till 10, so that means it won't end till after one or two! So aggravating!
Heard it too many times!
can't stand when girls say "Every single guy out there is exactly the same." No, it's more like every good for nothing loser you go for is the same, so I blame you for that stupid mistake!
Child Please!
The Blue Jays stole signs last year apparently? They go against the Red Sox, Yankees, & Rays, let's give them a slight edge. I'm tired of hearing the stupid investigations about outside cases. All I care about is my baseball! I like to turn on ESPN and see highlights of the games, not stupid crap. Sorry for this. I had to vent.
3 tags
So bored. Do it?!
Answer these in my ask box. I have a lot of followers that I don't even know sooooo I think that should change. Name: Age/Birthday: Favorite Color: Favorite Animal: Favorite Band: Favorite Disney Movie: Hobbies/Interests: Your Fandom(s): Special Talents: Pet Peeves: Why you followin' me? A question/comment for me.
My friends just don't understand...
They are trying to get me to go to the county fair tonight. Do they not pay any attention to my team! The Sox and Yanks are playing! I can't go anywhere besides Fenway Park! On top of all that it's raining. I'm staying put. Go Sox! =)
ellsbury02 asked: hey there!! thanks for the follow!! Love the backdrop on your blog!! :)
Jacoby Ellsbury
I love him. *No Homo* =)
1 tag
If you could make a "super band," who would you...
If you could make a "super band," who would you pick as your lead singer, guitarist, bassist, and drumer? (Living or Dead) Answer here
Scars by Papa Roach
"I tear my heart open, I sew myself shut My weakness is that I care too much My scars remind me that the past is real I tear my heart open just to feel." =)
Fact: idk how to work this stupid site.
"There's something 'bout driving way too fast Switching gears and..."
– Jason Aldean